This New Orleans Destination Wedding was one of the most memorable weddings we have done to date! Amanda and James met in New Orleans at a Spanish tapas restaurant overlooking the Mississippi where James was working at the time. It was obvious that this night was meant to be when they both left each other their numbers without either knowing it. They went on a date a few days later and have been together ever since. They both moved to Atlanta, Georgia for work shortly after. After James made Amanda his lovely fiancé, they moved back to the San Francisco Bay area where she grew up. But just because you move to California doesn't mean New Orleans doesn't stop calling your name! Their relationship's roots were in New Orleans so they knew that had to come back to exchange their vows. They decided to have their wedding in the City Park Botanical Gardens and what a better place to have a wedding! The gardens bring a special, romantic beauty to any wedding. They rented a house from Air BnB to get ready in. Their first look left us in tears; look at that man cry when he sees his wife! He even cried again when she walked down the aisle! And you can never go wrong with the New Orleans favorite: the second line! The Hacienda Brass Band led this wedding party through the gardens into the reception area. The decor was simple but elegant and made the lily pad pond dazzle. To see this couple surrounded with all their friends and family that came all the way from California to see them away was truly incredible. It's couples like these that make New Orleans Destination Wedding Photography worth it.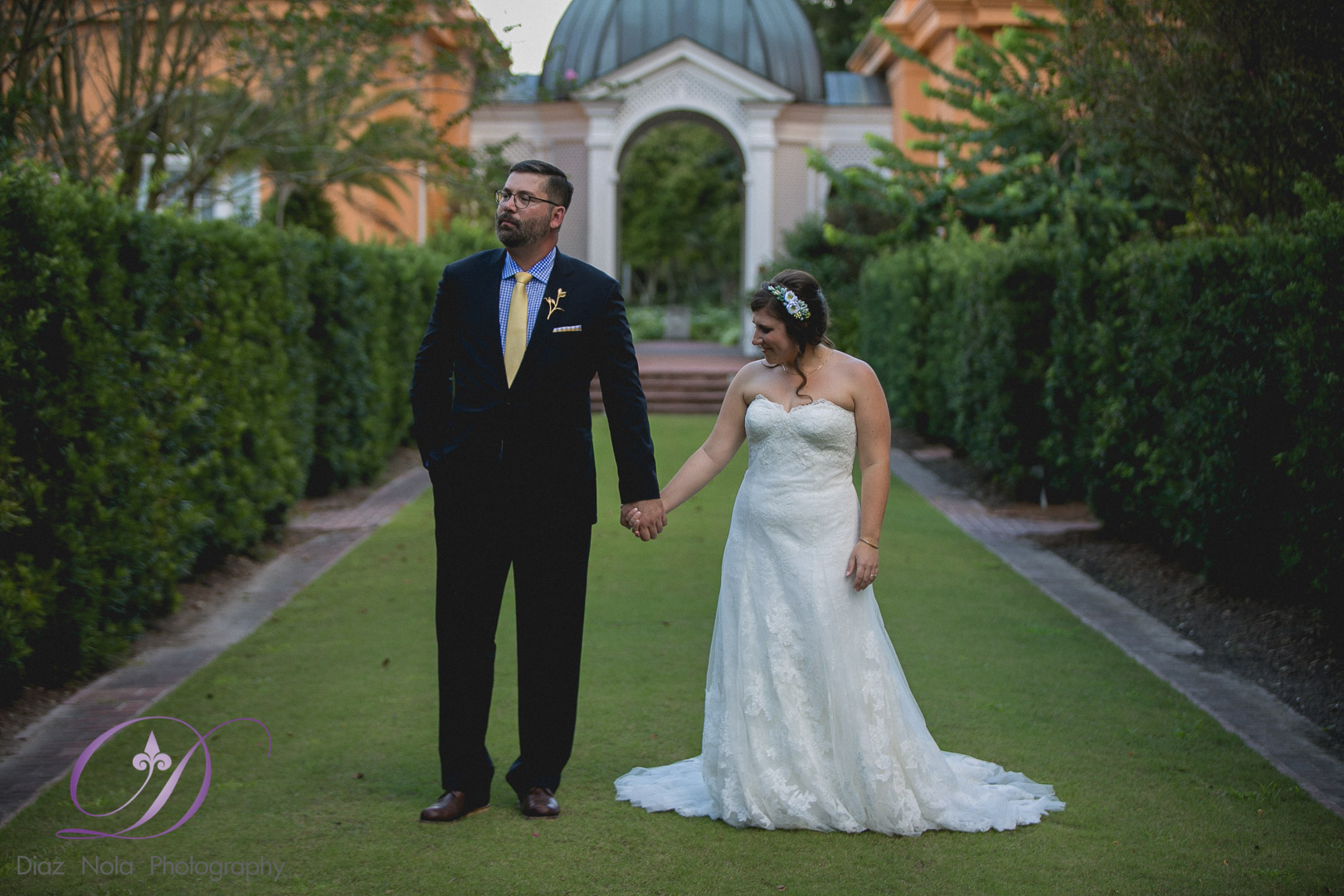 Venue: New Orleans City Park
Cake: Pure Cake
Decorations: Fire Fly Ambiance
Dress: Bridals by Lori
Hair & Makeup: PreauxFace
Floral: Arbor House
Music/Av: Hacienda Brass Band
For more info regarding New Orleans Destination Wedding Photography, New Orleans Destination bridal photography, wedding photography or booking your own photography session please get in touch by using the contact us page.
Don't forget to add us on facebook for any upcoming bridal session specials and other photography related updates!